Welcome to Kari Marie Photography
Hello. I am Kari, the owner and lead photographer for Kari Marie Photography. My love for photography has flourished into something extremely beautiful over the past four years. I am an award winning Houston photographer that specializes in Weddings and Couples. I take pride when a bride and groom pick me to tell their story of one of the most important days of their lives. I am so grateful to have worked with so many amazing couples, and have made some life long friends along the way.
When you pick me to be your photographer for your wedding day or any event big or small, you're getting much more than just a "photographer" you are getting a person who genuinely cares. Whether you like it or not you are getting a friend for life! :)
THE PERSONAL STUFF
Alecs is my husband and best friend that lets me annoy him to no end. He laughs at my jokes even when they are NOT funny.
We have an amazingly talented son that has a huge passion for culinary.
So in other words we have our own private chef! :)
He is 15 years old and has more passion and ambition than anyone I know. We are truly proud of him and proud to be his parents. We also have three pups, that are more like children. Oliver, Niko and Millie.
I am a huge animal lover, especially dogs! Chances are if you have a dog I may force you have to them be part of your session! :)
I am an Iowa native. Born and Raised. I love college football and the Iowa Hawkeyes. We moved to Houston for the beautiful weather and endless opportunities.
I am a NIKON girl.
In my spare time I love being creative in some way. I love making pallet portraits, painting rooms in our home. Finding new pieces I can refurbish to put in our home, dressers, buffet tables, chairs, anything that allows me to be creative.
If you are looking for a talented professional photographer that wants to grow with you, from your wedding day to starting a family. I would love to hear from you!
I am also a Starbucks junky, so we could grab a coffee. :)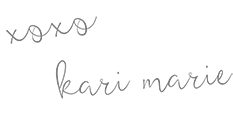 Lets Connect!